| | |
| --- | --- |
| | See ABC-TV Primetime Schedule, only on the home page of ABC7LA: >>CLICK HERE<< |
MARCH 2003 HEADLINES:
FEBRUARY 2003 HEADLINES:
JANUARY 2003 HEADLINES:
DECEMBER 2002 HEADLINES:
OCTOBER 2002 HEADLINES:
SEPTEMBER 2002 HEADLINES:
---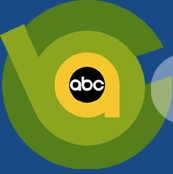 Related ABC7LA Web Pages: ABC7 Multimedia //// Eyewitness News History
This September, as ABC introduces its new Fall 2002 schedule to viewers, the network will also present an entirely new on-air design package, it was announced today by Mike Benson, senior vice president, Marketing, Advertising and Promotion, ABC Television Network. The new evolution of ABC's on-air brand identity will employ an innovative style and vibrant, diverse color palette, evoking the energy, emotion and excitement built around its slate of new and returning shows.
"As we take on the challenge of re-inventing ABC and introducing viewers to our new fall lineup, we felt the time had come to evolve the 'look' and 'feel' of the network's on-air persona," said Mr. Benson. "As we embarked on this redesign project, it came to mind that America is made up of many colors...so should ABC. Therefore, as part of our new campaign, we added greens, oranges, blues and reds to our trademark, eye-popping yellow color palette, making the overall package incredibly vibrant and visually engaging."
The redesign strategy, based on recommendations from Leo Burnett Worldwide, is rooted in a concept dubbed "owning the circle," which refers to the circles of the ABC logo, including the large outer circle and the three smaller circles making up the letters. The updated look, designed and produced by Wall/Everett and Troika Design, will maintain the simple presentation style ABC is known for, including flat colors and a clean graphic style.
Rather than abandon the catchy yellow hue introduced with the previous on-air redesign in 1998, the network is broadening the color palette and introducing an entirely new graphics package. ABC's comedy series and the new ABC Happy Hour as a whole will now be showcased with an on-air promotions package featuring electric shades of green and yellow, while the network's hour-long dramas will be highlighted by darker blues and reds. Another element of the redesign is brilliant color moving images showcasing network talent, which replaces the previous static, black and white photography.
Mr. Benson added: "With our new look, our goal was to evolve, not toss the baby out with the bath water. We still want viewers to identify the network without having to see the ABC logo, just as the familiar yellow had accomplished in the past. Now we have an array of colors we're hoping will be more accessible to a broader audience."
The philosophical goal in developing this campaign is to reflect the different colors of life and the different circles in which Americans live. Achieving this objective called for an on-air design intended to be fun, simple, friendly and accessible to all audiences, whether they are in the family room or around the water cooler, living in the city or the countryside. The overall desired result is to make ABC a familiar and friendly part of its viewers' lives, perhaps even a comfortable extension of their homes or workplaces.
Commenting on behalf of Leo Burnett, Cheryl Berman, chief creative officer, said: "ABC has established one of the strongest brand identities in television, not to mention all of America. Our 'owning the circle' strategy builds upon that success. We've utilized a graphic style based on the four circles of the ABC logo, using its natural fluidity and simplicity as primary elements in achieving a familiar sense of community. The overall result is something we hope viewers will not only welcome into their homes and lives, but find exciting, stimulating and pleasing to the eye."
In addition, ABC's signature "four-note" tune, which has become a familiar calling card for the network, will also get an update by injecting the notes into new, original music, as well as familiar songs. Incorporated in the original tune will be an upbeat array of musical themes, using brass, bass, percussion and more. Also included is a new open for the ABC Big Picture Show based on a new rendition of the ABC Sunday Night Movie open from the 1970s. The new music package, produced by Wow and Flutter Music in Los Angeles, is sure to be recognized and certain to bring attention to ABC's overall on-air redesign, brightening homes and opening eyes with its fun, simple and accessible style. BACK TO TOP
>>News News<<
The Radio Disney and ESPN Radio outlets in the Los Angeles market will swap signals Jan. 1, with Radio Disney moving from 710 to 1110 on the AM dial. ESPN Radio said Monday that it will begin carrying Anaheim Angles games next season, meaning the Angels will return to 710AM, the club's broadcast home for 36 years. BACK TO TOP
The Walt Disney Co.'s board of directors on Tuesday unanimously approved a series of immediate and long-term steps to reverse the company's fiscal slump, while separately adding members to a key oversight committee as part of an ongoing effort to overhaul the board.
The five-hour meeting of the 16 members, a routine action that usually goes unnoticed, drew intense scrutiny because of reported dissatisfaction among members about Disney's share value and company plans to reduce the board's size and increase members' independence.
The most significant action was taken on the latter front, with the board following the advice of respected corporate advisor Ira Millstein to appoint two additional board members, Judith Estrin and Monica Lozano, to the governance and nominating committee, which reviews and recommends board candidates.
Former Senate Majority Leader George Mitchell also was elected to co-chair the committee with Stanley Gold, who manages the investments of fellow board member Roy Disney and is said to be among the most vocal critics of chairman and CEO Michael Eisner's handling of Disney's turnaround.
Independence is one of the top goals of the board, which has been criticized for being too partisan to Eisner. Disney also wants to ready itself to meet independence standards under consideration by the New York Stock Exchange and Securities and Exchange Commission.
"We furthered our commitment to enhanced governance by expanding the capacity of our governance and nominating committee to address recent legislative and regulatory developments and ensure that Disney remains among the most progressive boards in America on governance issues," Eisner said.
Executives and board members declined to further comment on the meeting or growth plan, which is presented to the board annually in June and was given final approval Tuesday.
While it was not enacted Tuesday, it now appears all but certain that Disney will reduce the board's size to about 12 members before year's end, Miller said.
In a rare move, Fox and ABC are set to the share broadcast window of Sony's summer blockbuster "Men In Black II" in a joint deal with Turner Broadcasting.
Under the pacts the companies sealed separately with Sony Pictures Television, Fox and ABC will share the sequel for two years before it goes to Turner's TBS for four years.
Fox will get first crack at the movie in late 2004. After one run on Fox, "MIIB," starring Will Smith and Tommy Lee Jones, will move to ABC for two airings and return to Fox for another run before going to TBS for multiple runs in 2006 when the cabler also gets "Men in Black."
The license fee for the film, which grossed $219 million this summer, is pegged by sources at $30 million, with Turner said to be shouldering more than half of it.
Production of ABC's remake of "Dragnet," from Dick Wolf and Universal TV, was shut down Tuesday (10/1) after producers decided to recast the lead role, formerly played by Danny Huston. "Danny Huston is a wonderful actor and a complete professional," Wolf said in a statement. "I regret that this situation didn't work out, but I hope to work with hi in the future." Sources said the producers are looking at an older actor for the role of Joe Friday. "I wish everyone involved in 'Dragnet' the very best with the show," Huston said in a statement. The shutdown is not expected to push back "Dragnet's" midseason launch, slated for January, sources said. BACK TO TOP
Michael Eisner took the blame Tuesday for the Walt Disney Co.'s prolonged fiscal slump, telling an investors conference in New York that the conglomerate is shifting its focus from investment and expansion to reaping value from the buildup.
"Our recent performance has been unacceptable," the Disney chairman and chief executive told the Goldman Sachs Communacopia conference. "The last five years have been disappointing in terms of earnings and stock price, and I take responsibility for this fact. But this has also been a period of investment in building and extending our key brands—investments that I am confident will pay off well in the years ahead."
Eisner has been under intense pressure from investors and some of his own board members to boost the company's earnings, which have been chiefly undercut by weakness at the ABC network and U.S. theme parks.
"That's the right tone to take, especially in this corporate environment," Kaufman & Co. analyst Paul Kim said. "It demonstrates that (Eisner) is quite well aware of the pressures he's under, and that's good to acknowledge."
Bad as the situation may be, Wall Street has overreacted to the downside and not fully recognized Disney's underlying strengths—much as was the case when he became Disney's chief 18 years ago, Eisner said.
Eisner said he believes that ABC's problems are wholly of Disney's own making and are slowly being reversed, while the park's rebound was contingent on an end to the recession.
"Any significant movement of the stock is going to correlate to broadcast performance, and that is not going to happen overnight," Sanders Morris Harris analyst David Miller said.
Tuesday marked the first day of Disney's new fiscal year, so Eisner took the opportunity to forecast strong double-digit earnings-per-share growth in fiscal 2003. He also said that earnings over the past five years would have been better if Disney had not heavily invested in its parks, networks and entertainment businesses but that the payoff awaits as Disney shifts focus to exploiting its brands, particularly Disney and ESPN.
"Disney's in a harvest mode for the capital investments it's made over the last at least five years, but they're going to need some help from the economy to get the maximum benefit out of the investment," Gerard Klauer Matison & Co. analyst Jeff Logsdon said.
Eisner also outlined a strategy to develop closer programming and promotional ties between the ABC network and Disney's cable outlets, including the recently acquired ABC Family network.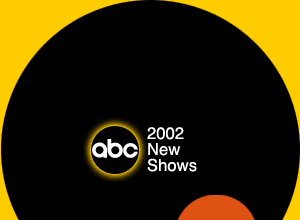 For a network considered near dead as recently as three months ago from December, ABC is showing a lot of life. "The Bachelor" was the reality hit of the fall. A freshman comedy, "8 Simple Rules for Dating My Teenage Daughter," defied conventional wisdom that the 8pm slot be reserved for returning hits and managed to open a successful Tuesday comedy block. In the November sweep, ABC gained 8% in the key adults 18-49 demo compared with the same disastrous period a year earlier, earning a surprising second place behind NBC. Even the news division has kicked in some highly rated interview specials featuring Jennifer Lopez, Ozzy Osbourne and Whitney Houston.
So is there dancing at the Burbank headquarters of ABC's lately besieged parent, the Walt Disney Co.? Not yet.
The network "did better than anything we could have reasonable expected going into the season," says Lloyd Braun, chairman of the ABC Television Entertainment Group. "But there's a ton of work to do."
The biggest difference from last season, he adds, "is that we're looking at plugging holes rather than stopping an avalanche."

Indeed, a look at the remainder of the season shows that ABC is still at a tenuous stage in its rebuilding efforts. "Monday Night Football" is wrapping up another year, taking its dependable male demo ratings along with it. The network has had no luck launching dramas; all four of its new one-hours this fall were yanked, including "Push, Nevada" and "MDs." ABC now hopes to reverse that trend with three new contenders: an update of "Dragnet," the actioner "Veritas" and the occult series "Miracles."
Meanwhile, Thursday nights remain a quagmire, with ABC stubbornly unable to light any sparks opposite the mammothly successful CBS and NBC lineups.
"Our Thursday performance has been completely unacceptable…flat-out terrible," Braun says. While he doesn't expect ABC to start clobbering "Friends" or "CSI: Crime Scene Investigation" any time soon, "we have to show up, and we have to be aggressive and smart."

In other words, look for ABC to pepper Thursdays with some edgy reality shows. The network has at least six such series on tap. Braun revealed that the British import "I'm a Celebrity…Get Me Out of Here!" will launch during the February sweep, though the exact time slot has not been announced.
On Wednesday s starting Jan. 8, the network will roll out "Celebrity Mole," followed by "The Bachelorette." Both will run into the February sweep.
While some critics have questioned the wisdom of altering the gender dynamics of "The Bachelor," Braun promised that "The Bachelorette" "is going to be a monster, I'm telling you."
All in all, he says, viewers will see at least a dozen new series on ABC between now and May. That will mean a lot of by-the-seat-of-the-pants scheduling, which network executives coolly regard as inevitable given the state of the their project.
"When you're trying to rebuild as quickly as we're trying rebuild ABC, you don't have the luxury of staying pat every night of the week," Braun

says.
ABC also has suffered its share of disappointments with returning shows. The pricey sophomore spy drams "Alias," for instance, has held its own Sunday nights but has not yet emerged as the breakout hit many fans and critics expected. The show's writers are trying to simplify story lines to make the series more appealing to non-viewers, one network insider says.
I'd be disingenuous if I didn't say I think it should be doing even better," Braun said.
Even "8 Simple Rules" has cooked a bit since the first weeks of the season, as has another freshman sitcom "Life With Bonnie." Yet Braun points out that the Tuesday and Wednesday blocks are composed of freshman and sophomore comedies that have plenty of time to build a loyal following.
"These (shows) are like Triple-A prospects who are batting .310 and they're all 21 years old," he says.
One midseason wild card for ABC is "Jimmy Kimmel Live," a new late-night talk show featuring the comic best known for "The Man Show" on
Comedy Central. "Kimmel" is a pet project of Braun's, who played a major role in the network's unsuccessful bid to lure David Letterman from CBS. However, many affiliates already schedule local and syndicated programming in "Kimmel's" 12:05 a.m. slot. As a result, many stations may carry only half of the show or else delay the show's start till 12:35 a.m. or later.
ABC says it is confident it will have a strong station lineup when the show debuts after the Super Bowl next month but declines to elaborate.
Despite the uncertainty surrounding its rebuilding efforts, though, ABC has made giant strides since the summer, when many TV veterans predicted another season of double-digit ratings declines for the network. ABC often even figured prominently in stories about Disney's overall woes.
When asked if the resurgent ABC was finally off the hot seat with the parent company, Braun laughs.
"Yeah," he says. "Without question."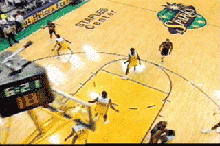 Viewers will now be able to see the action from above any spot on the court via a floating overhead camera system called "Free Flight."
A quarter century ago, ABC Sports revolutionized all television production with innovations such as sophisticated Chyron graphics and unique "minicam" views of the action. Now' in partnership with its cable sister, ESPN' ABC Sports is at it again, this time bringing new production techniques to televised basketball.
NBA games, which began airing last week, are getting new camera angles, sights and sounds' all inspired by jazz music. Viewers will now be able to see the action from above any spot on the court via a floating overhead camera system called "Free Flight." From another extreme, first-ever floor-view images will be presented looking up at the action from a lens imbedded into the playing surface itself. That new system is called "Floor Cam."
To accompany the new visual sensations, the animation and graphics will blend the feel of vintage Blue Note Records album covers with samples of the look of ESPN The Magazine. An extensive music package will accent the design with diverse sounds ranging from contemporary to jazz to large orchestral fanfares.
The new Free-Flight system will hover over the court, moving in three directions. Similar to "Sky Cam," which debuted on ESPN's Sunday night NFL coverage this season, the new flying camera goes from end-to-end and side-to-side with the ability to rise or descend on pre-programmed or operator-controlled flight paths. It will be used during both live action and replays, providing a look at play from overhead any point on the court.

Once developed, the Floor Cam will be able to pan and tilt, with the exact location varying from game to game.
In another NBA first, the "Above the Rim" camera angle looking down at the basket will be equipped with Super Slo-Mo capability. This technology uses more frames (90 per second) to provide a slower and more detailed replay.
ESPN and the NBA are working together to develop Floor Cam. The embedded lens will be able to pan and tilt, and the exact location may vary from game-to-game. This technology is still under development, with an anticipated debut before New Year's Day.
The same "Xducer" microphones developed for NBC's defunct X Games will enhance audio. They are sensitive to vibrations, not sound waves, and when placed in the actual court provide the sound of the ball bouncing without adding to the ambient sound of the crowd.
BACK TO TOP
>>ABC News to use IP video between bureaus<<


Sonic Telecom, a privately held video transmission provider based in Chantilly, Va., has signed a three-year contract with ABC Television for the digital distribution of broadcast quality news programming between the network's major news bureaus.

ABC has replaced more costly satellite-based contribution and distribution of news programming with Sonic's Internet Protocol (IP) technology. ABC and its NewsOne network will use IP over Sonic's network to gather news segments from ABC News bureaus in Los Angeles, Chicago, Atlanta and New York and make them accessible to ABC affiliates nationwide.

The new technology enables ABC News bureaus to upload news segments as soon as they are ready so that ABC affiliate stations can access daily programming at any time.

"This is really a milestone for ABC and ABC NewsOne. Delivering digital file content from News Bureaus is an important step in the digital migration of the ABC News editorial, storage, contribution and distribution process," said Dominick DeAngelo, president and CEO of Sonic, adding that the use of IP distribution will help ABC reduce its costs substantially. BACK TO TOP

Avid Technology has announced a deal with ABC News to accelerate the transition of the network's news operations to an all-digital production environment. The transition starts immediately with ABC's evening news program, World News Tonight, and the network's affiliate news service, NewsOne.
World News Tonight will install an Avid Unity for News shared media network environment. The system will handle simultaneous ingest, output and edit functions between workgroups at the network's news operations. When combined with multiple Avid NewsCutter systems exchanging media with one another, ABC will have a workflow that links analog and digital acquisition, editing, newsroom computer systems, graphics, audio, distribution and asset management.
ABC will also use Avid systems for its NewsOne service, which digitally feeds packaged news stories and media footage to ABC affiliates around the world.
Preston Davis, president of ABC Broadcast Operations and Engineering, said the network is already using Avid technology in other areas of the television network and is planning to transition ABC News onto an all-digital platform.
David Krall, president and CEO of Avid, said to date Avid has installed all-digital news environments at more than 50 broadcast facilities around the world. BACK TO TOP
To say that veteran cameraman Drew DeRosa has seen it all in the world of sports production is an understatement.
When ABC celebrated its 500th Monday Night Football telecast on November 11, displaying old-style graphics while making constant reference to player stats and its own cast of storied announcers, it also reserved air-time to show DeRosa behind a Sony camera.
That's because DeRosa served as a camera operator for the very first Monday Night Football broadcast in September 1970 and has shot every game since.
In his more than 30 years of service, DeRosa has witnessed a myriad of sports technology innovations, introduced by his former boss Roone Arledge, that have helped shape the way current sporting events are covered. These include the "up close and personal" camera shot and slow-motion replays.
In 1970 DeRosa began working with Ikegami studio and two-piece "portable" color tube video cameras and is now using an Ikegami electronic CCD triax camera with Canon lens. (National Mobile Television, in New York, provides the production truck for ABC Sports.) When ABC begins presenting Monday Night Football in high definition television (720p) for the 2003-2004 season, as they did in 1999-2000, DeRosa will be there as well. BACK TO TOP
NEW YORK, Jul. 31, 2002 -- Missed last night's "World News Tonight?" Want to watch that exclusive Barbara Walters interview with your broadband connection? Now you can with "ABC News On Demand," available exclusively through ABCNEWS.com. "ABC News On Demand" brings ABC News coverage, exclusively-cut segments, and multimedia streams to the computer so you can get the news at your convenience, with the highest video quality, where and when you want. "ABC News On Demand" launches today.

"ABC News On Demand" is your one-stop shop for ABC News coverage -- on your schedule. This new service follows ABCNEWS.com's success with its offerings on RealOne SuperPass, the online subscription service from RealNetworks, Inc. Via RealOne SuperPass, ABCNEWS.com already offers ABC News' "World News Tonight" and "Nightline" in their entirety, as well as high-bandwidth quality of all live video streams. After offering this content for nearly one year on RealOne's ABCNEWS.com channel, ABC News has increased its broadband offerings that are available with these packages:

"ABC News On Demand" -- For those who want to get the news on their schedule and don't want to miss ABC News' exclusive interviews, this package, priced at $4.95/month and available at www.abcnews.com , offers:

- "World News Tonight with Peter Jennings," "Nightline," and "Nightline UpClose" in their entirety, the morning after the live broadcast, including 30 days of archived shows.

- "Good Morning America" exclusive celebrity interviews and music performances.

- Producer's cuts from "Primetime" and "20/20," featuring Internet-exclusive video.

- Excerpts from ABC News specials.

- Sam Donaldson's radio show "Live in America."

- "Best of Nightline," your favorite Nightline interviews and segments.

- ABC News Radio's updated hourly newscasts and Bill Diehl's weekly movie reviews.

"RealOne SuperPass" - This package, priced at $9.95/month and available at www.realone.com, offers:

- All content from "ABC News On Demand."

"Our purpose is to provide the American people with quality news reporting -- which we do every day through programs aired on the ABC Television Network, programs on ABC News Radio, and material on our website, ABCNEWS.com," said David Westin, president of ABC News. "'ABC News on Demand' permits us to make our coverage available to individual members of our audience when and where they want them. Now we can provide the quality of carefully-reported and produced network news reports together with the convenience that, until now, has been associated only with cable news." BACK TO TOP
LOS ANGELES — Police Chief William Bratton appointed ABC "20/20" correspondent John Miller today to oversee the LAPD's anti-terrorism and intelligence functions.
Bratton also announced that Gerald Chaleff, an assistant city attorney and former president of the Police Commission, will supervise the department's efforts to make reforms required by a federal consent decree.
"These appointments are a significant reflection of the re-focused priorities of the Los Angeles Police Department under my leadership -- full commitment to reform and implementation of the consent decree, and increased prioritization and staffing of our anti-terrorism efforts," Bratton said.
Miller, 44, will serve as special assistant to Bratton, advising him on issues involving counter-terrorism as part of an expanded homeland security bureau.
He also worked for Bratton when the chief was police commissioner in New York, spending two years as his press adviser.
Miller is known for co-writing a book on the government response to security challenges after the Sept. 11, 2001 terrorist attacks and for interviewing Osama bin Laden for "20/20" in 1998.
Chaleff was a leading criminal defense attorney who had been president of the Police Commission for 18 months when then-Mayor Richard Riordan removed him in 2001, a move many believed was an attempt to scuttle looming reforms to the department.
Since then, Chaleff has served as a special adviser to the City Council and City Attorney Rocky Delgadillo on matters relating to the consent decree, which was signed with the Justice Department in 2001 to avoid a lawsuit over allegations of a "pattern and practice" of racial discrimination by LAPD.
The appointments continue Bratton's shake-up of the department's upper echelon, which so far has included naming five new deputy chiefs and an assistant chief, and creating several new positions.
Chaleff and Miller's appointments will take effect Monday. BACK TO TOP
AOL Time Warner executives have hit the stop button on a proposed merger between CNN and ABC News.
After months of on-and-off talks, AOL TW, parent of CNN, on Thursday officially halted its pursuit of a deal to combine two of the world's best-known operations.
A statement from AOL TW said: "After careful review, it was determined that although there are great merits of CNN and ABC News, for us, the potential problems associated with the completion of such a transaction and the integration of these two distinct and great cultures was more than we wanted to pursue at this time.
"We wish to thank everyone at the Walt Disney Co. and ABC News for their complete professionalism throughout this process."
A spokesman for ABC News, a Disney unit, said: "AOL Time Warner explained the circumstances in a very gracious statement they put out this afternoon. Clearly, both sides could see benefits to a merger, but circumstances beyond our control prevent that from going forward."
While both statements seemed to leave open the possibility of future talks, insiders were not optimistic, saying the issue is dead, with little or no chance of revival. "There will be no merger between ABC News and CNN in our lifetimes," one executive declared.
AOL TW chairman and CEO Richard Parsons said in December that the media giant had "hit the pause button" on the CNN-ABC News merger talks. Both sides had been exploring the merger as a way to cut costs and hopefully boost revenues. ABC News, which reportedly squeezed out a pretax profit of just $10 million-$15 million in its fiscal 2002, was especially interested in the merger, partly because it would theoretically be able to share lucrative cable subscriber revenue with CNN.
CNN, meanwhile, would have gained access to a broadcast platform, not to mention such ABC News stars as Peter Jennings, Barbara Walters and Diane Sawyer. The combined entity would have had estimated annual revenue of $1.6 billion.
While it was not exactly clear how or why the negotiations moved from pause to stop, most top AOL TW executives came to agree that the logistical challenge of mixing such large newsgathering operations—along with the enormous business pressures confronting AOL TW, which has seen its stock price plummet in recent months—made a merger ill-advised.
"It's physically impossible to work," an executive said.
In addition, some AOL TW executives were said to be concerned that whatever efficiencies might be gained by combining with ABC would be offset by a potential erosion in CNN's independence and brand.
The CNN question apparently divided AOL TW executives. The deal found some powerful advocates within the company, including Turner Broadcasting chief Jamie Kellner, who was deeply involved in talks with Disney and argued on behalf of the deal, a source says.
But other top executives were leery of taking on CNN founder Ted Turner, who spoke out against the deal in an interview with CBS News earlier this month. "Just merging the two organizations has a lot of challenges," Turner said. "The potential pitfalls and opportunities for disagreements exceed whatever benefits could be gained." Although Turner recently resigned as AOL TW vice chairman, he remains on the board and is a major shareholder.
On Thursday (2/13), Jeff Bewkes, chairman of AOL TW's Entertainment & Networks Group, told a meeting of top AOL TW executives in New York that the deal was "too complicated" to structure satisfactorily and that the two sides could not agree on how to split control and share resources, sources said.
At one point last fall, the merger looked as if it was imminent (click here for details). In fact, top executives from both sides had settled on an arrangement that would have handed control of the combined entity to ABC News chief David Westin, sources said. That is said to have rankled CNN News Group chairman Walter Isaacson, who was guaranteed a top executive post in the merged company but evidently felt his role would have been secondary to that of Westin.
Isaacson, the former managing editor of Time magazine, announced last month he would leave CNN later this year to head up the nonprofit Aspen Institute. BACK TO TOP
LOS ANGELES — Debate over police pursuits and television news is heating up. Los Angeles Mayor James Hahn and some law enforcement agencies are asking for the plug to get pulled on live coverage.
Hahn says there has been an alarming rise in high-speed chases in recent years. He says this puts innocent people in harm's way and he dismisses the idea that covering pursuits is a public service.
"We believe that continuous live coverage of police pursuits encourages some suspects," Hahn said. "A number of suspects appear to enjoy the attention and have been waving to news cameras from their car windows and stopping to chat with curious onlookers."
The request comes as the Los Angeles Police Department is revamping its pursuit policy after two recent chases led to the death of a 4-year-old girl and the severing of a baby boy's arm.
Arnold Kleiner, President and General Manager of ABC7 issued this statement:
We respectfully disagree with the contention that live chase coverage is just "entertainment." In his news conference, Mayor Hahn himself described chases as "life and death situations," which threaten public safety. A story that fits that description is generally worthy of live coverage.

And Kleiner says Eyewitness News uses discretion when covering all breaking news ... not just police chases.

We provide live coverage for only a small fraction of the hundreds and hundreds of police pursuits that occur in Southern California. Effective changes in police pursuit policies should result in fewer chases that need to be covered live.
Los Angeles County Sheriff Lee Baca agreed with Hahn that extensive live coverage is unnecessary. But he didn't blame the media for the increase in chases.
"I don't think the media is responsible for pursuits," Baca said.
Baca said his deputies initiate about 250 chases a year, a number he said is determined by department pursuit policies. BACK TO TOP
~Congratulations to ABC7Eyewitness News: The Southland's Most Watched Station for news that matters to Southern California--either day or night~

As usual during the sweeps, news broadcasts were sprinkled with special investigations and packages dealing with relationships and sex.

Controversial police chases also had an impact on ratings. On Feb. 4, most Los Angeles-area stations scrapped the bulk of their evening newscasts to cover a freeway chase. KCAL broadcast the slow-speed pursuit from roughly 8:50 until 11 p.m., then handed off to sister station KCBS at 11 p.m. Both stations scored high ratings as well as KABC, which also carried the chase.

Mayor James K. Hahn, along with top law enforcement officials, including Police Chief William J. Bratton and county Sheriff Lee Baca, on Wednesday called for local stations to reduce their coverage of police pursuits. Executives at the stations responded by insisting that they are responsible in their pursuit coverage.

>>READ ABC7LA RELATED ARTICLE<<

The KCBS 5 p.m. news, anchored by former KABC "Eyewitness News" anchors Laura Diaz and Harold Greene, was still struggling, showing a 17% drop in rating and a 20% decline in audience share from the same month last year.

Despite the loss of Diaz, who left KABC last summer, KABC's "Eyewitness News" not only continued its traditional afternoon dominance, but its 4 and 5 p.m. newscasts experienced significant leaps of 24% and 36%, respectively, from last February.

Station honchos credited the 5 p.m. increase to its LIVE Doppler 7000 weather system, and topical news coverage of several international hot spots, including on-site coverage of the Middle East dispute by reporter David Jackson.

"We didn't do sweeps stunts, just straight-ahead coverage," said Arnie Kleiner, KABC's vice president and general manager.

"We want to focus on content and style. We did lose Laura, but we had several fabulous people who were able to step in, and we didn't lose a beat. In fact, we gained a couple of beats."

"Good Day L.A." (from KTTV) has beaten both national and local newscasts. Coming in second place was "Good Morning America," followed by "The KTLA Morning News," from (KTLA) "The Today Show" and CBS' "The Early Show," which continued its decline, dropping 30% from last year. BACK TO TOP
February 24, 2003:
>>Does corporate ownership affect the quality of local journalism?<<
~The study found that network affiliated stations tend to produce higher quality newscasts than network owned and operated stations.~
A new study shows that smaller market stations tend to produce higher quality newscasts than stations owned by larger companies—by a significant margin.
When it comes to the quality of local TV news, a new study finds that smaller station owners often outperform larger corporate owners. The Project for Excellence in Journalism (PEJ) conducted the study as part of the Columbia University Graduate School of Journalism in New York City.
Here are some findings of a just-released five-year study:
Smaller stations overall tend to produce higher quality newscasts than stations owned by larger companies — by a significant margin.

Network affiliated stations tend to produce higher quality newscasts than network owned and operated stations — also by a large margin.

Stations with cross-ownership — those in which the parent company also owns a newspaper in the same market — tend to produce higher quality newscasts.
The study also found that stations owned by big companies were capable of high quality. However, for reasons the study could not determine, these stations didn't tend to produce high quality when most viewers were watching.
Ownership type, the study found, made no apparent difference in terms of the diversity of people depicted in the news. Ownership type also made little difference when it came to the range of topics a station covered. In general, there is striking uniformity across the country in what local television stations define as news.
Data from the study strongly suggests regulatory changes that encourage heavy concentration of ownership in local television by a few large corporations will erode the quality of news Americans receive.
The study, executed in collaboration with Princeton Survey Research Associates, was funded by the Pew Charitable Trusts. The analysis included 172 stations and roughly 23,000 stories over a five-year period. BACK TO TOP
AOL Time Warner Inc. pulled out of negotiations to combine its Cable News Network with ABC's news division, saying that it was "more than we wanted to pursue at this time."
Jeff Bewkes, chairman of AOL's entertainment and networks group, made the pronouncement at the company's retreat for senior managers Thursday afternoon.
In a prepared statement, the company said, "It was determined that although there are great merits and possibilities to a merger of ABC and CNN news, for us, the potential problems associated with the completion of such a transaction and the integration of these two distinct and great cultures was more than we want to pursue at this time."
The potential efficiencies of combining the 24-hour cable network and a broadcast news operation are promising.
But the immediate operating nightmares and long-term political infighting are certain. BACK TO TOP
Many inside and outside of the company doubted that the years-long talks -- which had heated up in recent months -- would lead to a merger.
Cable News Network Friday accused NBC of lifting its feed without permission when covering the devastating fire in Providence, R.I. NBC acknowledged using a few seconds of the CNN feed, but said it was done as a "fair use" under copyright doctrine. Footage from CBS and CNN Newsource affiliate WPRI-TV was actually shot inside the inferno from a cameraman shooting a story on nightclub safety. BACK TO TOP
The owners of Web site AreYouHotorNot.com (www.areyouhotornot.com) are considering suing ABC over reality show Are You Hot? The Search for the Sexiest Person in America, according to the Web site's attorney. James Hong and Jim Young, who created the site, said the use of Hot or Not may infringe on their trademarks. On the show, barely clothed contestants stand under two signs, "Hot" or "Not," and wait for one to light up to announce their fate. Hong and Young wouldn't sue to get the show off the air, but to stop any infringement. Are You Hot? comes from The Bachelor creator Mike Fleiss and his production company, Next Entertainment. ABC had no comment at press time. BACK TO TOP
ABC has tentatively planned to premiere reality series The Family Tuesday, March 4, at 10 p.m., in NYPD Blue's regular spot.
ABC executives said they aren't sure where the next eight episodes of the show will air.
If some of them are broadcast Tuesdays at 10 p.m., it would leave more originals of NYPD Blue for the rest of the season.
Repeats of NYPD Blue tend to underperform originals by 33 percent in viewers and 35 percent in adults 18 through 49, ABC executives said.
The Family will see brothers, sisters, uncles, aunts and cousins fight each other over $1 million, and it is not to be confused with The Will, a show likely appearing this summer that is executive-produced by The Bachelor's Next Entertainment and Mike Fleiss.
The Family is executive-produced by Arnold Shapiro and Allison Grodner of Shapiro/Grodner Productions, with Mindy Moore co-executive-producing via Buena Vista Television. BACK TO TOP
NEW BERLIN, Wis. — A half sister of Oprah Winfrey was found dead at her suburban Milwaukee home.
The body of Patricia Lloyd, 43, was discovered by her husband, Kenny, early Wednesday, Lt. David Dunn said.
Dunn said the cause of death was not immediately known.
"We are looking at anything possible, but right now we don't think there is any type of criminal activity," he said. BACK TO TOP
No, Trista isn't pregnant. No, she never went joy-riding with Charlie.
Dispelling false rumors was on the agenda Thursday when "Bachelorette" Babe Trista Rehn and her man, Ryan Sutter, took questions from reporters as part of a publicity blitz.
The night before, on the finale of ABC's dating-game series "The Bachelorette," Trista had surprised most oddsmakers by choosing Ryan, a poetry-writing firefighter from Vail, Colo., over the more dashing finalist Charlie Maher, a financier from Los Angeles, where Trista also lives.
"There was an unspoken chemistry that Ryan and I had that told me he was the one," Trista explained. "We complement each other very nicely."
Of course, they've been complementing each other mostly over the phone since shooting on the series wrapped about three months ago. Maintaining suspense for the audience was a paramount concern.
Even so, "I like to think of my relationship as being a relationship, and not just a relationship on television, even though that's how you guys see it," Trista told reporters.
"The Bachelorette" premiered Jan. 8 with Ryan and 24 other suitors vying for roses from Trista, a 30-year-old physical therapist and former Miami Heat cheerleader. Though it scored healthy ratings, the series suffered in comparison to Fox's similar "Joe Millionaire," which premiered the same week and concluded Monday by drawing an enormous 34.6 million viewers.
The two-hour "Bachelorette" finale attracted 20.4 million viewers, according to Nielsen, against strong competition including 90 minutes of "American Idol" on Fox that averaged 18 million viewers.
That didn't keep Ryan from marveling at the phenomenon "The Bachelorette" became. "I didn't expect it to be quite so big," the 27-year-old said. His explanation for the show's success: "Real people with real feelings and real emotions."
"The Bachelorette" was a spin-off of ABC's "The Bachelor," on which Trista was the runner-up a year ago.
Asked their plans, the lovebirds were vague. Where will they live? "It's all up in the air," said Trista.
But they were much more definitive when asked whether Ryan would continue writing her love poems.
Trista: "He better!"
Ryan: "Of course!" BACK TO TOP
After getting engaged in romantic, dramatic fashion before millions of people on TV's "The Bachelor," Helene Eksterowicz said she was dumped unceremoniously at a Starbucks near her New Jersey apartment.
Eksterowicz said Aaron Buerge broke up with her five weeks after the ABC reality show's Nov. 20 finale, telling her he was no longer "emotionally invested."
"It felt like a bomb dropped," the 28-year-old elementary school psychologist told People magazine for its March 3 issue. "I said, 'I feel very deceived by you. You've told me every single day that you love me, and now this is it?'"
Eksterowicz said she and Buerge, a 28-year-old banker from Springfield, Mo., "tried to talk every day on the phone, but it was hard." As for the 2-carat diamond engagement ring, which Buerge paid for himself, Eksterowicz is keeping it in a safe-deposit box.

BACK TO TOP
February 19, 2003:
>>Former CNN Chief Rick Kaplan Joining ABC<<
With a potential war with Iraq looming, former CNN chief Rick Kaplan is rejoining ABC News for three months to oversee special events coverage, the network said Wednesday.

Kaplan was a longtime ABC News producer before being hired to run CNN's domestic operations in 1997. He was ousted in 2000 and has most recently been teaching at Harvard.

Kaplan has "proven his ability at producing and overseeing live television news coverage," said ABC News President David Westin. Westin's top deputy, Paul Friedman, announced last week that he was leaving management for a part-time role.

It's no fun to watch big stories breaking on television "and not have responsibility for any of them," Kaplan said.

Neither Kaplan nor ABC have said whether the three-month stint will evolve into anything permanent at ABC News.

BACK TO TOP
February 18, 2003:

>>Robert Blake Tells His Story to Walters<<
RELATED ARTICLE:

>>Barbara Hosts<<

RELATED WEB SITES: abcnews.com ////

ABCNEWS ARTICLE
LOS ANGELES - It came at the expense of two defense attorneys and a court battle, but Robert Blake got to tell his side of a real-life crime story to Barbara Walters.

The jailhouse interview lasted for about 2 1/2 hours, and the segment is set to air Feb. 26 @ 10pm on ABC's "20/20."

Blake, 69, the former "Baretta" 1970s television star, has pleaded innocent to charges he murdered his wife, 44-year-old Bonny Lee Bakley, in 2001.

The interview Monday came after two of Blake's defense attorneys quit his case as they disagreed with their client over whether he should grant any TV interviews.

County Sheriff Lee Baca approved a request by Walters to speak with Blake at the jail. Baca said he reversed his decision after being swayed by Walters' argument that she had conducted interviews there in the past.

Blake had tried to set up interviews with Walters and Diane Sawyer for months, despite the objections of his defense attorneys. Harland Braun and Jennifer L. Keller both resigned from the case after Blake continued pursing the interviews.

Blake's lawyer, Thomas A. Mesereau Jr., said he would stand by Blake even though he strongly disagrees with his client's decision. He said he empathized with Blake's desire to speak out.

"He's an innocent man and I'm going to defend him," Mesereau said Monday. "I am concerned, however, that prosecutors will try to take what he says out of context and manipulate and misconstrue his statements."

Blake has been held without bail since his April 18, 2002, arrest. A preliminary hearing has been set for Feb. 26. BACK TO TOP
ABC picked up four comedy pilots Thursday (2/13).
Among the projects ordered by ABC is an untitled Tom Hertz comedy from 20th Century Fox Television and Brad Grey Television. The pickup comes after Twentieth TV executives' move of David E. Kelley's legal drama "The Practice" earlier this month.
Based on Hertz's real life, the project centers on an introverted New Yorker who marries into a large, gregarious family from Kansas. Hertz,

who penned the script, is executive producing with Brad Grey.
The other three comedy pilots ordered by ABC are:
1) Untitled Flett-Giordano and Ranberg Project, from Paramount Network Television, Touchstone Television and Storyline Entertainment, focuses on a young couple where the man is from a very conservative, straightlaced family and woman is the daughter of a gay couple. The writers of the pilot, Ann Flett-Giordano and Chuch Ranberg, are executive producing with Storyline's Craig Zadan and Neil Meron.
2) "My Life With Men," from Touchstone TV, about a woman struggling to take care of her four sons, her father and her husband all at the same time. Denis Moss and Sy Dukane wrote the pilot and are executive producing with Nena Rodrigue.

3) "Hope and Faith," from Touchstone TV and Industry Entertainment, centers on a housewife whose life is turned upside down when her sister, a popular soap opera actress, moves in with her. Joanna Johnson, who penned the script, will co-executive produce, with Keith Addis, Emile Levisetti and Michael Edelstein executive producing.
BACK TO TOP
LONDON—ITV journalist Martin Bashir on Thursday (2/13) defended his controversial "Living With Michael Jackson" interview but insisted he is not accusing the star of sexual abuse.
He said, however, that the documentary does raise serious concerns about the singer's behavior and questions about his relationship with other people's children.
"He is a marvelous father to his own children, but there is a concern about the way he related to children who are not of his won," he said.
Breaking his silence over the interview via a live audio Web chat hosted by ITV, Bashir said that "hard facts" about the singer had been revealed in the documentary.
The ITV journalist shrugged off Jackson's decision to release footage of Bashir praising his parenting skills, saying his worry was over the singer's relationship with other people's children.
"It was of deep concern that a 44-year-old sleeps in a bed with children age 12 who have no relationship with him biologically," he said.
"I didn't set out to ensnare him (Jackson). In the process of (Jackson and 12-year-old Gavin Arvizo) talking, I was curious about their relationship, and they volunteered this aspect of their relationship. I became more disturbed by that…(but) I am not—I repeat—not accusing anyone of being a child molester," Bashir said.
The journalist said the interview was a fair representation of Jackson and rejected the singer's claim that he was betrayed.
"There was no betrayal at all. The film was true to his musical achievements and gave him every opportunity to explain himself," he added. "He was never prevented from explaining what he was doing. At the end of the day, we stand by the film." BACK TO TOP
ESPN has extended its contract to cover tennis' French Open through 2006, the company said. The four-year deal calls for ESPN2 to cover the event on weekday mornings this year from May 26-June 4, while ESPN will provide coverage of both women's semifinals and one men's semifinal as the networks carry more than total 80 hours of coverage. The deal also gives ESPN video-on-demand rights as well as the right to run primetime highlight shows and reruns on ESPN Classic and offer highlights over the Internet. BACK TO TOP
What a super Valentine's Day this must be for Trista Rehn, who scored one for the girls by being ABC TV's very first "Bachelorette'' to preside over her own male meat market. She must feel a sense of satisfaction, today of all days, in knowing that she showed America that men are just as willing as women to behave like idiots on television in the name of nabbing a spouse.
That's what we're supposed to think, anyway.
On the face of it, the recipe for ``The Bachelorette'' looks just like the past two ``Bachelor'' shows but in reverse. A couple of dozen cute single guys compete on camera for the chance to land a hot babe who's looking for a husband. She gets to chat them up about serious issues such as emotional commitment and jewelry and see what they look like in swim trunks. Then she decides who stays and who goes.
Looking for Mr. Right
Still, there are some key differences between the two versions. The single-gal contestants who enrolled for the two ``Bachelor'' shows had never seen the prize bachelor they'd eventually be competing for. They only had to be told he was handsome, successful and packin' a two-carat rock, for them to sign on. Marriage was the brass ring.
But what guy wants to compete against a bunch of other guys just to get married -- for its own sake? What kind of lame prize is that? Even the show's producer told TV Guide recently that at first he doubted he could find enough male contestants for a ``Bachelorette'' show.
Then came Trista. She was the runner-up on the first ``Bachelor,'' the babe who left with the broken heart instead of the man. But every guy who watched that show got to see her in a bikini and watch her put the moves on the bachelor. Not only does she look like Malibu Barbie, she used to be a Miami Heat cheerleader. (Sorry, Miami Heat ``dancer.'')
ABC had no trouble lining up male contestants as long as they knew Trista was the prize. But what about the marriage thing? Even the guys who seemed the most smitten by Trista had trouble saying the ``M'' word. They seemed more interested in knowing if there would be beer provided on the group dates.
Of course, Trista had no trouble talking about marriage. She said she was tired of being alone and wanted to find Mr. Right.
She revealed her standards at the end of each show before the humiliating ``rose ceremonies,'' when she jettisoned some bachelors but pinned a rose boutonniere on the guys she deemed Trista-worthy. She confided on camera that she thought she'd found several prospective husbands among the contestants she'd known for only a few hours. Even when she was doing the choosing, she looked desperate.
A poet in the rough
It's true a few of the bachelors did a pretty decent job of sacrificing their dignity. Ryan the firefighter, who made it into the Final Two, wrote some embarrassingly noxious poems to win Trista's heart. (After a so-called ``fantasy date'' at a marine mammal park, he penned an ode that included the line, ``You and me and Shamu makes three.'')
But, it seemed pretty clear that most of the guys had agreed to be part of this circus just so they could date a cheerleader. As pathetic as that is, it doesn't meet quite the same standard of degradation set by female wedding-contestants on the ``Bachelor.''
Still, it was nice to see the last dozen guys subjecting themselves to the rose ceremonies just for the chance to hit the hot tub with Trista.
Isn't it romantic? BACK TO TOP
Viewers were fuming and David Letterman was cracking wise about Fox promotions for "Joe Millionaire" that seemed to promise more than the show delivered.
Evan Marriott didn't make the final choice between would-be loves Sarah and Zora Monday night, although network hints seemed to indicate that he would. Instead, the episode was mostly a recap.
"We got duped. We totally got duped," viewer Cynthia Wiggin of San Carlos said Wednesday. She dismissed the episode as "Total filler. A whole filler night."
CBS' "Late Show" with Letterman showed a familiar video clip Tuesday of Osama bin Laden speaking in a cave - but this time, he supposedly was fuming about Fox.
"The treachery of the infidels has reached a new height," said a voiceover offering a mock translation. "We had been led to believe that last night would be the finale of 'Joe Millionaire.'"
Fox said it didn't intend to suggest Marriott was going to make his decision.
"The payoff was always going to be on Feb. 17," spokesman Scott Grogin said Tuesday. "It's possible we were a little over the top with our promos and we're sorry if people felt misled."
A chat board on Fox's official "Joe Millionaire" Web site was smoking with comments from angry fans.
"I really don't know if I am going to watch the last show or not," one person wrote. "At this point I am soooo mad I don't care who wins. Anyone else feel this way?"
"No, I will not watch the finale," read a subsequent posting. "Fox has lied to us, and I feel that they should be punished for that. ... Bad move, guys. It will be a while before I put my trust back into Fox."
Grogin said the network hopes any upset viewers would reconsider.
"We would hope that our audience will tune in. If they do they will not be disappointed," said Grogin, who promised that next Monday's two-hour finale would contain surprises.
Even the pros found Fox's approach misleading. The entertainment news magazine "Access Hollywood" had reported Monday that Marriott's decision would be revealed that night.
"It just shows how low it can go," said "Access Hollywood" executive producer Rob Silverstein. "I thought it was pretty blatant and I think it upset quite a number of people. It upset us."
In return, Silverstein said, the newsmagazine's Pat O'Brien "ripped 'em twice" in reports Tuesday.
"Joe Millionaire" itself is built on a lie. The women vying for Marriott's affections think he's worth $50 million when, according to Fox, he's really making $19,000 a year as a construction worker.
"I think that when people get involved in these unscripted shows these days, they know they're in for a ride," Gail Berman, Fox's entertainment president, said last month in defending the concept. BACK TO TOP
Disney kids shows will disappear from the UPN television network this fall.
The Walt Disney Co. has decided not to renew its deal to provide shows such as "Digimon,""Legend of Tarzan" and "Recess" on UPN affiliates Monday through Friday afternoons and Sunday mornings, Disney announced Thursday.
The decision reflects the poor ratings programs for younger children draw on broadcast networks and the migration of viewers to cable channels such as Nickelodeon and the Disney Channel, Disney said.
In 2001, both NBC and CBS stopped programming Saturday morning kids shows. NBC struck a deal to lease that time to cable channel Discovery Kids while CBS gave its Saturday morning block over to sister network Nickelodeon.
Disney has provided kids shows for UPN for the past three years and has seen ratings slip while it has added several new cable channels, including Toon Disney and ABC Family. When its contract expires Aug. 31, Disney will move its UPN shows to one of its other networks, Disney said.
After exploring alternative children's programming, UPN has decided to give the time back to its affiliates. The Disney shows had been airing two-hour blocks of shows each day. Affiliates will now fill that time with local programming, UPN said. BACK TO TOP
>>Matthew Broderick Becomes 'The Music Man'<<

RELATED ARTICLE:
>>Review for 'The Music Man'<<
RELATED WEB SITES: abc.com ////
A "Music Man" Fan Site
For Matthew Broderick, "The Music Man" is simply a fact of life.
"As a young child, I remember my father playing the record and singing some of it in the car," says the son of the late actor James Broderick. "I don't remember when I first saw it, or if I first saw it on the stage or the movie version. It seems like I always have seen it."
He smiles.
"Everybody's seen it, even if they haven't seen it."
Either way, they have a golden opportunity to see it again thanks to Broderick, who headlines a new production of this ageless musical comedy. Also starring Kristin Chenoweth, Victor Garber, Debra Monk and Molly Shannon, "Meredith Willson's 'The Music Man'" airs on ABC Sunday at 7 p.m. EST.
The story should strike a familiar chord: A roguish traveling salesman, "Professor" Harold Hill (Broderick), comes to circa-1912 River City, Iowa, a town of good-hearted but hard-headed citizens who, as one of the delightful songs warns, "can stand touching noses for a week at a time and never see eye-to-eye."
With singing, dancing blandishment, Hill offers his solution for a crisis the townsfolk never knew they had: the at-risk morals of their youth, whose best chance for safekeeping, he argues, is to form a brass band. He sells the requisite band uniforms and instruments, as well as a guarantee of instant virtuosity.
Can Hill win over these tough prospects? Can he make time with the lovely librarian and piano teacher (Chenowith), who is surer than anyone that Hill is up to no good? Can his charming, bamboozling soul be redeemed by the finale?
A less certain issue: Can Broderick make his audience forget, at least for three hours, the towering, some would say definitive interpretation of Hill by Robert Preston - who created the role on Broadway in 1957, then starred in the 1962 film version?
Going into the project, the 40-year-old Broderick was well aware he would be dodging a vast shadow.
"But I wouldn't like to not do something because I was afraid," he says, "so if it's a good piece of material and good people involved, I'll try it. But once you start to work on it, you realize how hard it is to do these things that are so identified with other people."
Not that he hasn't been down this road before - just two years ago, in fact - and triumphed.
"I was terrified taking on 'The Producers,'" Mel Brooks' smash-hit, Tony-sweeping Broadway musical in which he and Nathan Lane dared to retrieve the roles originated by Gene Wilder and Zero Mostel for Brooks' 1967 farce.
"That was one of MY favorite movies, too," notes Broderick. "I didn't want to be making a lousy version of a great film! In the same way, 'The Music Man' is terrifying. I think it's crazy to do it, in a way. On the other hand ... why not? Not many people get the opportunity!"
No wonder he savored the opportunity to perform such rafters-rocking numbers as "Trouble" and "76 Trombones."
Despite Broadway success with "The Producers" and a revival of "How to Succeed in Business Without Really Trying" in the mid-'90s, Broderick had never done a musical on film, and wanted to. And for someone inculcated with "The Music Man" from childhood, pulling off his performance must have been a snap - wasn't it?
"Well, yeah, everybody thinks that," says Broderick, his smile registering a reporter's joke. "But it was all I could do to learn the steps and the lyrics. And then you have to record the music and learn the timing, to match your lips to it. Very difficult. A lot of work to it, believe it or not."
In a two-decade career ranging from light comedy to the heartbreaking Civil War film "Glory," Broderick seems never to have shied from a challenge, though he accounts for his wide range of roles with modest explanations like "it just happened" and sizes up his steady employment by saying "I've never disappeared, somehow."
Now, as the whole world knows, he has a long-term engagement as a dad - an often times tuckered-out dad.
"For a while he'd wake up every three hours," says Broderick, reporting on son James, born in October, "and I woke up when he'd wake up.
"But it was much harder on my wife," he hastens to add - "breast-feeding and stuff."
Broderick's wife, of course, is Sarah Jessica Parker, whose stratospheric stardom on HBO's "Sex and the City" meant fanatic press attention on her pregnancy.
"Bizarre," declares Broderick. "I've never been a part of any of that before. There were photographers sitting on the stoop across the street from our apartment. I'd walk the dog and they'd take pictures of me and my dog." BACK TO TOP
>>ESPN b'cast to go hi-def<<

~First telecast on March 30, 100 planned~
A "revolution in resolution" is coming from ESPN, which will use that tag line for its new national advertising campaign to promote its high-definition programming.
Beginning March 30, ESPN will offer 100 live HD telecasts this year, including the Women's NCAA Basketball Final Tour, the NBA Eastern Conference Finals and games from the NHL's Stanley Cup Playoffs. The all-sports network has already started promoting high-definition with five- and 10-second promos that will soon be joined by longer commercials touting the "revolution in resolution" and "the pictures in sports."
"We're just starting to chum the waters," and Sean Bratches, executive vp affiliate sales and marketing. "We're going on to 30-second (spots), and we'll expand it from there."
ESPN will leverage all of its television, radio and online properties for the campaign, which is being handled in-house. Spots are not scheduled to run on non-ESPN properties.
Segments of select ESPN telecasts will feature broadcasters showing off and HDTV set inside the booth in order to educate viewers on the product. In addition, ESPN will conduct product demonstrations on a dozen HDTV sets at sports venues beginning with Anaheim's Edison Field on March 30, enabling fans to compare high-def with the real thing. "It will be the ultimate product sampling opportunity," said Bryan Burns, vp strategic planning and business development.
ESPN is still hammering out the details of the campaign's retail presence with such chains as Circuit City and Best Buy, as well as other sponsors and affiliates.
HDTV is heating up elsewhere on cable as well, with new HD offerings announced by Showtime and InDemand.
Showtime will boost the amount of original programming it airs in HD, including six primetime series as well as original movies and the Feb. 22 Mike Tyson-Clifford Etienne fight.
InDemand will begin offering HD movies on its video-on-demand platform, beginning in April with "My Big Fat Greek Wedding" from HBO Enterprises. BACK TO TOP
>>

Easy as ABC: Television Viewers Flock to ABC Special on Michael Jackson

<<
Michael Jackson just missed his demo crown—by a nose. "20/20: Living With Michael Jackson," ABC's two-hour Thursday special featuring the singer, was the week's No. 2 program in the key 18-49 demographic.
Even so, Jacko was boffo. The ABC special, produced by Granada Television, was the most-watched program of the week ending Feb. 9, with an average of 27.1 million total viewers, according to figures from Nielsen Media Research.
ABC's "The Bachelorette" scored its highest women 18-49 numbers to date. But the network's new block of Monday dramas—"Veritas," "The Practice" and "Miracles"—has run into serious problems, placing a depressing fifth (behind the WB Network) in 18-49. BACK TO TOP
>>Barbara hosts<<
ABC News' Barbara Walters will host the 62nd George Foster Peabody Awards at a luncheon May 19 at New York's Waldorf Astoria Hotel. The Peabodys honor outstanding works in radio, television, and new media that were broadcast last year. BACK TO TOP
>>Review for 'The Music Man'<<

RELATED ARTICLES:
>>Matthew Broderick Becomes 'The Music Man'<<
RELATED WEB SITES: abc.com
////
A "Music Man" Fan Site
The bottom line: Even with its oddly younger cast, this great musical enjoys a triumphant march.
Youth isn't only wasted on the young. It's also squandered in an otherwise spectacular new version of Meredith Willson's treasured "The Music Man," the timeless tale of a con artist who gets tripped up by love. Set in River City, Iowa, not long after the turn of the 20th Century, ABC's musical also pays homage to Americana and the innocence and simplicity of small-town life.
In a well-intentioned, if misguided, effort to bring the beloved musical to a new generation, exec producers Craig Zadan and Neil Meron decided to revise downward the ages of many of the characters. They made the bickering school board members look like recent high school graduates. They made the self-important buffoon of a mayor (Victor Garber) two decades younger than he should be. They made Kristin Chanoweth, who plays Marian the librarian, stretch all her acting muscles to come off as a "sadder but sider girl." And they picked Matthew Broderick for the role of charming fast-talker professor Harold Hill despite his look of youthful innocence that runs counter to what might be expected of an experienced flimflam artist.
Thankfully, they didn't change the main theme to "Sixty-six Trombones."
If the intention was to make the townspeople less cartoonish, it was doomed from the start. Willson wanted them to be exaggerated characters and the dialogue he wrote for them and the names he gave them reflected that.
Granted, anyone playing the part of Harold Hill after Robert Preston has an almost impossibly hard act to follow. Preston played the role on Broadway and reprised it in the 1962 film. He sold the lyrics as convincingly as he sold the expensive band instruments and uniforms. Broderick, despite his considerable acting skill, simply doesn't rise to the level of assertive yet engaging crookedness.
The too-youthful look of the cast might have made this version look a little like a college production if it didn't have so many good things going for it. Music producer and conductor Michael Kosarin makes Willson's songs sound as good as ever. Choreographer Kathleen Marshall arranged one superb number after another, including fantasy dance sequence in the library that is unforgettable. Production design and set decoration is similarly excellent, beautifully capturing the period look.
And, to be fair, some key roles were very well-cast, including Debra Monk as Mrs. Paroo, Marian's mother; young Cameron Monaghan as Winthrop Paroo, Marian's little brother; and David Aaron Baker as Mercellus Washburn, Harold Hill's confidant.
Director Jeff Bleckner imbuses the telefilm with the color and merriment it requires, though his emphasis on close and medium shots almost to the exclusion of wider angles limits our appreciation of the overall small-town atmosphere. BACK TO TOP
>>Dis ups Hunt<<
The Walt Disney Co. has promoted Jim Hunt, 10-year veteran of the company, to executive vp and chief financial officer of Walt Disney Parks and Resorts worldwide. Hunt will oversee the financial activities of Disney's theme parks and resorts in California, Florida, Japan, France, and Hong Kong as well as Walt Disney Imagineering, Disney cruise lines and Anaheim Sports. Hunt joined Disney in 1992 as vp finance at the Walt Disney World Resort in Orlando. BACK TO TOP
February 12, 2003:
>>ABC Executive Friedman to be Consultant<<

Paul Friedman, the executive vice president of ABC News and top deputy to News chief David Westin, said Wednesday he's stepping away from management to teach and produce news.

Friedman, 57, will work part-time at ABC News as senior news consultant. He'll produce major special events coverage and help train young correspondents.

A veteran news executive with both NBC and ABC, Friedman spent several years as executive producer of "World News Tonight." He was also a London-based manager responsible for international news coverage.

"My recent experience as producer of ABC's 9-11 anniversary coverage proved to me again that my interests are now more in production than in management," Friedman said. "My new agreement enables me to continue doing what I love at ABC News, with enough time left for other projects and for teaching at the university level."

There was no announcement made of a successor. BACK TO TOP
Monday, February 10, 2003:

>>Jackson's many faces prove too much for rivals<<
He hasn't had a major song in years, but TV viewers can't seem to resist Michael Jackson.
The special "20/20: Living With Michael Jackson" gave ABC its first Thursday night victory in a February sweep since at least 1991. The two-hour special, in which a British journalist tracked the mysteriousness pop singer as he cavorted on his Neverland ranch and confided details of his plastic surgeries and private life, crooned to an 11.0 rating/25 share in the key 18-49 demographic, with 27.1 million total viewers.
The fierce competition clobbered CBS' "Star Search" finale at 8pm, a distant third. Overall, ABC too the prize in 18-49. ABC also edged out NBC in total viewers, 25.8 million vs. 19.5 million. BACK TO TOP
The network that won a DuPont Award, a Peabody Award and an Emmy Award for its spot coverage of Sept. 11 was caught unprepared for the Saturday-morning shuttle Columbia disaster and admitted as much last Thursday in a conference call with unhappy affiliate news directors.

Already the only major cable or broadcast news network without a Saturday-morning news presence, ABC suffered further from the absence of a fiber optic line connecting it with its own Dallas affiliate, WFAA-TV.

The line is an expensive proposition, network insiders said, but Cable News Network was able to use its line to take WFAA's historic video of the shuttle breakup long before ABC.

And many ABC affiliates carried CNN over ABC.

The network itself called the conference following complaints from affiliates and ABC-owned stations, collectively trounced in that Saturday's ratings even by cable network CNN. ABC News president David Westin, who called the meeting, admitted his own frustration with Saturday's coverage and vowed more funding, better staffing and better training for weekend coverage.

KETV(TV) Omaha, Neb., news director Rose Ann Shannon, who chairs ABC's affiliate-news-advisory board, said she came away from the conference encouraged.

"I felt ABC acted quickly to address the problems," she said. BACK TO TOP
Springfield, Mo., — The second "Bachelor" is still a bachelor. Aaron Buerge, a 28-year-old banker from Springfield, Mo., proposed to Helene Eksterowicz at the end of the second season of "The Bachelor," ABC's romance-reality series in which an eligible guy chooses a bride from among 25 hopefuls.
An estimated 29 million viewers watched the Nov. 20 finale, as Buerge got down on one knee and placed a diamond ring on Eksterowicz' left hand. (He refused to let the show spring for the rock, and insisted on buying it himself.)

Now, he says in the Feb. 17 issue of People magazine that the engagement was over by New Year's.

"There has not been any dagger throwing," Buerge said, adding that neither had been unfaithful. He said he and Eksterowicz, a 27-year-old school psychologist from Gloucester City, N.J., stay in touch by e-mail, and will explain why the romance died on a Feb. 20 ABC special.

So did Eksterowicz keep the ring? "That will be revealed," a network spokeswoman said Wednesday. BACK TO TOP
NEW YORK -- ABC News executives apologized to network affiliates Thursday for failing to bring viewers the opening minutes of the U.S.-led invasion of Iraq and for leaving dozens of stations across the country without any late-night news coverage of the war.

Affiliates had been told that Walt Disney Co.-owned ABC News would feed them coverage, so many stations sent their late news staffers home Wednesday evening and didn't prepare newscasts. When ABC abruptly ended its news programming at about 11 p.m., some stations, such as KVUE-TV in Austin, Texas, suffered the embarrassment of temporarily going to black -- with no picture.

In New Haven, Conn., WTNH-TV aired long stretches of commercials. WSB-TV in Atlanta, like many others, had to substitute news from CNN. Some went with sitcom reruns.

Network-owned stations in cities such as Los Angeles (KABC-TV) and New York (WABC-TV) were largely unaffected and continued to receive the network's news feed.

An ABC News spokesman said what he described as a miscommunication left affiliate stations "in an untenable position.

"We deeply regret that we let them down," the spokesman said.

ABC News President David Westin and ABC Television President Alex Wallau apologized Thursday, with Wallau personally calling affiliates. People familiar with the situation blamed the problem on a breakdown in internal communications.

A "good portion" of ABC's more than 200 affiliates were affected, said Bruce Baker, executive vice president of Cox Television and chairman of ABC's affiliates board.

ABC executives "made a mistake and they regret it and they're taking full responsibility, which is positive," he said.

But Baker called the lapse "troubling." Stations make much of their money from their local newscasts, and glitches, particularly when viewers are especially eager for news, can have long-term ramifications.

Moreover, it was the second time that ABC News found itself behind its rivals in jumping on breaking news recently. After the network trailed in coverage of the Columbia shuttle disaster, Westin apologized and said the network would put safeguards in place.

"They promised us it wouldn't happen again and it did," said one news director, who asked not to be identified.

That ABC would make such a mistake after months of preparation, and on the night that hostilities were widely expected, was puzzling.

When the U.S. attacks on Baghdad began Wednesday night, ABC still was airing entertainment programming and didn't have its war team ready. Rival networks quickly switched to news.

"Early in the coverage, it appeared that the network was not prepared with Peter Jennings in place," Baker said.

When it finally broke away from entertainment programming 10 minutes behind the competition, ABC "did have coverage, but they didn't have the A-team in there," Baker added. Instead, Chris Wallace anchored from Washington -- interviewing an ABC News producer because no reporters were available. BACK TO TOP
Walt Disney Co.'s ABC-TV unit and the National Assn. of Broadcast Employees and Technicians agreed to suspend talks and extend a labor agreement between the two sides because of the war in Iraq.

The current collective bargaining pact covering more than 2,500 broadcast workers nationwide was scheduled to expire March 31. The contract has been extended to May 12. BACK TO TOP
BACK TO TOP
DirecTV Inc. is threatening to drop ABC Family from its satellite television lineup over what it calls an unreasonable price hike request by the Walt Disney Co. BACK TO TOP
March 12, 2003:
>>ABC News Introduces Online News Channel<<
NEW YORK (AP) - Aiming to become a regular presence on computer screens, ABC News has introduced ABC News Live, a 24-hour online channel featuring live feeds as well as anchored coverage of events.
The streaming-video service provides programming that includes C-SPAN-like coverage of speeches and briefings, as well as replays of ABC News programs such as "World News Tonight," "Nightline," and "Good Morning America." Archived news footage is available, along with headlines, sports, weather and business updates.
Coverage for special events will include a "virtual control room" which allows the viewer to choose from up to four simultaneous feeds displayed on the screen.
Designed for computer users who have high-speed broadband Internet access, ABC News Live, which began Wednesday, is initially available to subscribers of ABC News On Demand, a service that lets users paying $4.95 a month view taped ABC News clips and programs; and RealNetworks Inc. (RNWK)'s RealOne SuperPass service, which includes ABC News On Demand as part of its video package for $9.95 a month.
ABC, which a few years ago abandoned plans to start a cable news network, has characterized its new "channel" as an initial step toward becoming the first Internet news network. BACK TO TOP
Related ABC Web Pages: "The View"
"The View" was nominated for a Daytime Emmy which was only fitting, since this ABC chat show aired the announcements live Wednesday.

"If we are not nominated, this could be one of the most embarrassing moments on `The View'," Barbara Walters told her co-hosts. "And, on this show, that is saying a lot."

No cause for red faces. "The View" snagged nominations in the categories of talk show and talk show host (for Walters, Meredith Vieira, Star Jones, Joy Behar and the now-departed Lisa Ling). It has never captured an Emmy.

Last year's winner for best drama, "One Life to Live," was shut out as nominations were claimed by "The Young and the Restless," "As the World Turns," "The Bold and the Beautiful" and "Port Charles."

Newcomers Dr. Phil McGraw and Wayne Brady were among those in the talk show host category, with their respective series also claiming talk show nominations.

"Jeopardy!," last year's winner, was joined in the game or audience participation category by "The Price is Right," "Hollywood Squares," "Wheel of Fortune" and "Win Ben Stein's Money."

For lead actor in a drama series, the nominees were Maurice Benard, "General Hospital," Anthony Geary, "General Hospital," Ricky Paull Goldin, "Guiding Light," Grant Aleksander, "Guiding Light," Thorsten Kaye, "Port Charles," and Doug Davidson, "The Young and the Restless."

"The Bold and the Beautiful's" Susan Flannery, who took last year's award for lead actress in a drama series, was nominated along with Nancy Lee Grahn, "General Hospital," Kim Zimmer, "Guiding Light," Eileen Davidson, "The Young and the Restless," and Michelle Stafford, "The Young and the Restless."

And why was the oft-nominated Susan Lucci missing from that roster?

The "All My Children" diva wasn't among those on the "pre-nomination list," according to Soap Opera Weekly Executive Editor Carolyn Hinsey, appearing on "The View" to give expert analysis. Lucci's presence on the soap was limited last year, Hinsey explained.

"The 30th Annual Daytime Emmy Awards" will be given out by the National Academy of Television Arts and Sciences on May 16 in a ceremony at Radio City Music Hall televised by ABC.
ABC has announced the next star of The Bachelor, and he's as different as you can get from faux Joe Millionaire: 27-year-old Andrew Firestone, great-grandson of the tire-company founder.
Firestone will begin his televised search for Ms. Right when The Bachelor 3 debuts Wednesday, March 26, at 9 p.m. on ABC7.
ABC had promised that the next Bachelor would be "the son of one of America's most affluent and prominent families." Firestone's father is the founder of California's Firestone Vineyard, and his mother is Catherine Boulton, former soloist in the British Royal Ballet.
Andrew Firestone is a sales manager for the Firestone Family Estates and lives in San Francisco. He was born in the Santa Ynez Valley and attended prep school and the University of San Diego, earning a degree in business administration in 1998. After backpacking in Europe, he did a tour of duty at the family vineyard during the harvest.
"I plan on starting a family someday, and by growing the family business, I will be building my children's future as well," he says in a biography on the vineyard's Web site.
Producers of the series originally contacted Andrew's older brother Adam to be a contestant, only to find out that Adam is married and has four children. But Adam suggested his brother for the role. BACK TO TOP
>>ABC and HDTV: Progressive Together<<
ABC has chosen to blaze its own trail when it comes to HDTV. Alone among the major networks, ABC has adopted the 720p (1280x720 pixels, 60 Hz picture refresh) HDTV standard for all prime-time filmed programs, movies, and selected sports events. Not only that, ABC has also made an effort to include Dolby Digital 5.1 mixes on many of these programs.
There have been numerous debates about the superiority of 1080i vs. 720p for HDTV. Many 1080i advocates state the total number of image pixels (2,073,600 vs. 921,600 for 720p) tilts the table in their favor. However, that number needs to be taken with a grain of salt; 1080i is an interlaced format with two fields each containing 1,036,800 pixels.
In the same time interval, a 720p signal has been completely refreshed. Given; 1,036,800 pixels are still more than 921,600, but we're really splitting hairs here. And there is no doubt that progressive scanning is always better for live action. You won't see any 'jaggies' or motion artifacts as you might with interlaced picture delivery.
Both formats are compressed about the same amount prior to transmission in the ATSC standard. 1080i 4:2:0 video is packed down 51:1, whereas 720p is scrunched up by a factor or 46:1. From a display standpoint, there are numerous projectors, monitors, and integrated TVs that have equivalent resolution to map 720p signals 1:1.
Not so with 1080i, where there are hardly any such options. Toshiba's 57in. LCoS set mentioned in last month's CES report does have a 1920x1080 pixel array, as do the new 52in. and 54in. TFT LCD monitors from LG Zenith and Samsung. But that's about it.
ABC's Super Bowl telecast was likely a dual-truck affair, mixing as it did a combination of 720p widescreen shots with 480i cutaways and slow-motion replays. There are a few new 720p remote trucks under construction for ABC that will also be put to use by ESPN's new HD sports network, scheduled to come on-line in April of this year.
With ABC planning HD coverage of the 2003 Stanley Cup and NBA Finals -- not to mention the 2003 Monday Night Football schedule -- we'll have sufficient opportunities to observe 720p acquisition and production in action. (Maybe we'll even get lucky and see the Academy Awards in 720p this year, now that they have moved to a more spacious theater!) BACK TO TOP
Copyright © 1999-2003 TEQBOY Unlimited Designs
This Website is part of the TEQBOY Community of Websites